Another contracts for ONDE
17.06.2021
Another contracts for ONDE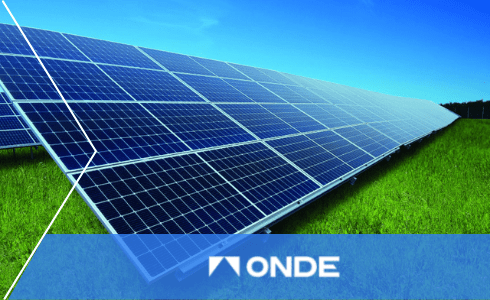 ONDE SA has signed EPC contracts for the construction of PV farms with a total net value of PLN 57.05m.
ONDE SA is a leading general contractor of wind and PV farms in Poland, with over 80-percent share of this type of projects in 2020 revenues. Based on data from the 2019 RES auctions, the company had a market share of over 50% in wind farm construction and 10% in construction of PV farms.
On 11 June 2021 ONDE SA signed contracts for the construction of PV farms with a total net value of PLN 57,047,206.52 with 4 special purpose vehicles being part of Wind Power AS, based in Norway.
"The projects will be implemented under EPC contracts, i.e. from the design, which we are currently carrying out, through construction, to handing over the finished installation to the investor." – Maciej Puchalski, Director of PV Farm Development Department at ONDE said. – "We have a vast experience in complex implementation of PV farms, which is also proven we received this contract from an investor for whom we have performed similar contracts in previous years. Completion of a single contract will not exceed the period of 12 months from the date of signing."
ONDE has completed or is in the process of completing nearly 250 wind and PV farm projects with a total installed capacity of approx. 2,800 MW. The backlog of projects under construction and contracted by ONDE amounts to over PLN 1bn as of the end of March 2020. Revenues from the execution of RES projects accounted for 82% of ONDE's revenues.
In 2020, ONDE reported revenues of PLN 586.3m (+54% y/y), EBITDA of PLN 46.2m (+116% y/y) and net profit of PLN 32.8m (+140% y/y). In Q1 2021 ONDE generated a revenue of PLN 229.6m (+246% y/y) and EBIT of PLN 18.9 million (+17.6m y/y).