Our ambition, as a leader of constructions in the RES segment and an ambitious investor involved in development of the renewable energy generation in Poland, is to support the energy transition in Poland with simultaneous creation of the value for shareholders by strengthening the ONDE Group position. We want to contribute significantly to execution of the vision of the climate-neutral economy, and at the same time, to develop responsibly and respecting the principles of sustainable development.
And it is to you, our stakeholders, that we mainly dedicate this sustainable development report of the ONDE Group, first in our history. We hope that it will help you to even better understand our business, environmental and social activity, as well as our ambitions, priorities and plans for coming years.
We believe that with your contribution our development in the nearest future will reflect the name of ONDE, the waves representing the energy coming from the nature that has a power to change the world.
Toruń, 6 April 2022 r.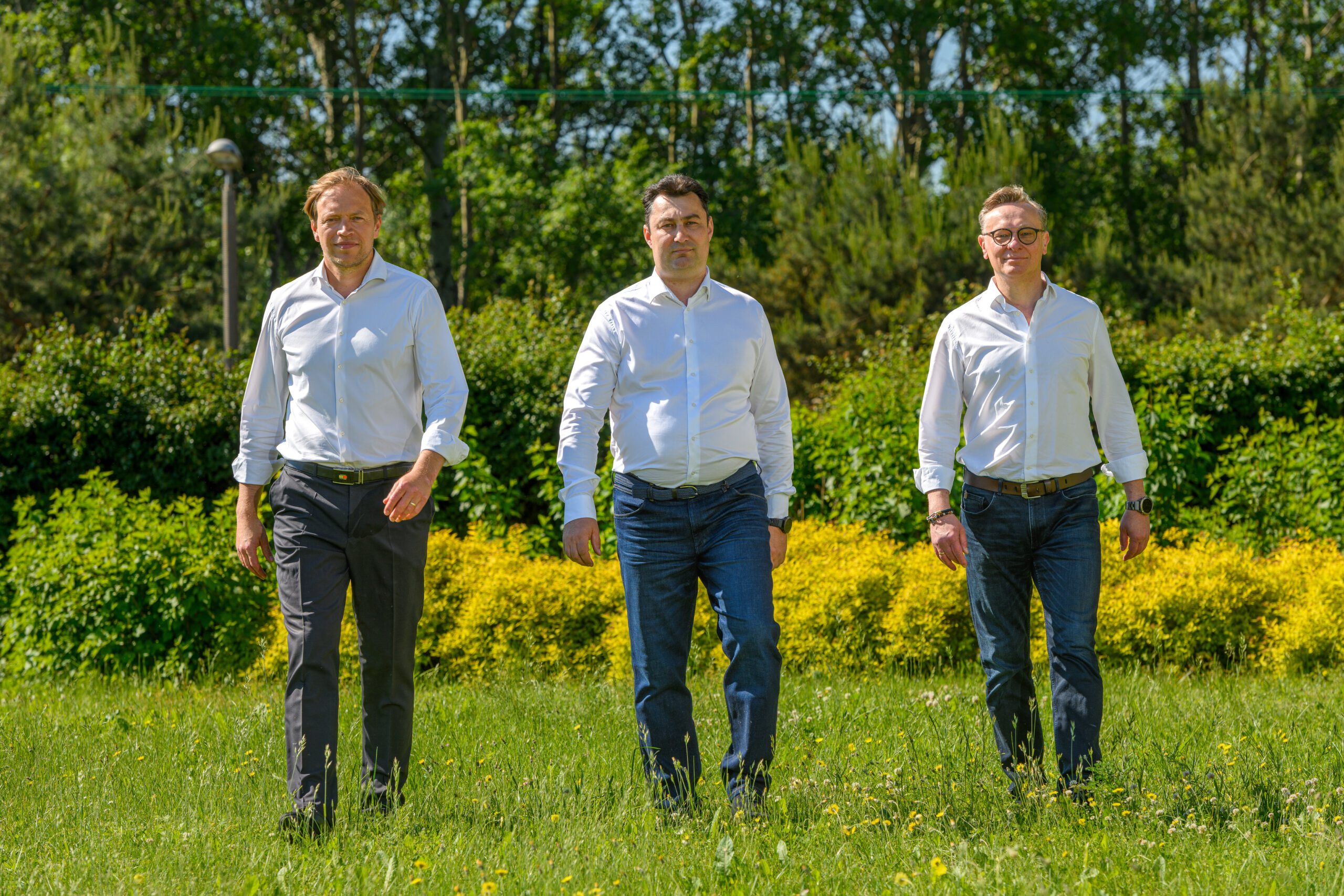 income on sales in 2021 (+108% YOY)
Net profit in 2021 (+40% YOY)
income from RES
dividend paid (for 2020)
of Group backlog at the end of 2021
Most important events 2021
The past year has been full of important events for ONDE. In 2021, we changed the name of the company, made a strategic decision to debut on the Stock Exchange, and also expanded to include the design office IDE Projekt Sp. z o. o.
Last year, we received the Eco-Management and Audit EMAS Certificate, i.e. the highest EU award in the field of ecology and the most credible of the environmental management standards in the European Union, we launched our flagship CSR project, i.e. ONDE FLOW.
2021 was also a year of large investments, such as the construction of the Biały Bór Wind Farm, the construction of the Dębsk Wind Farm, the construction of photovoltaic farms commissioned by companies from the R.Power Group, the construction of the S3 expressway on the Legnica – Lubawka section, as well as the reconstruction of ul. Kujawska in Bydgoszcz.
Read more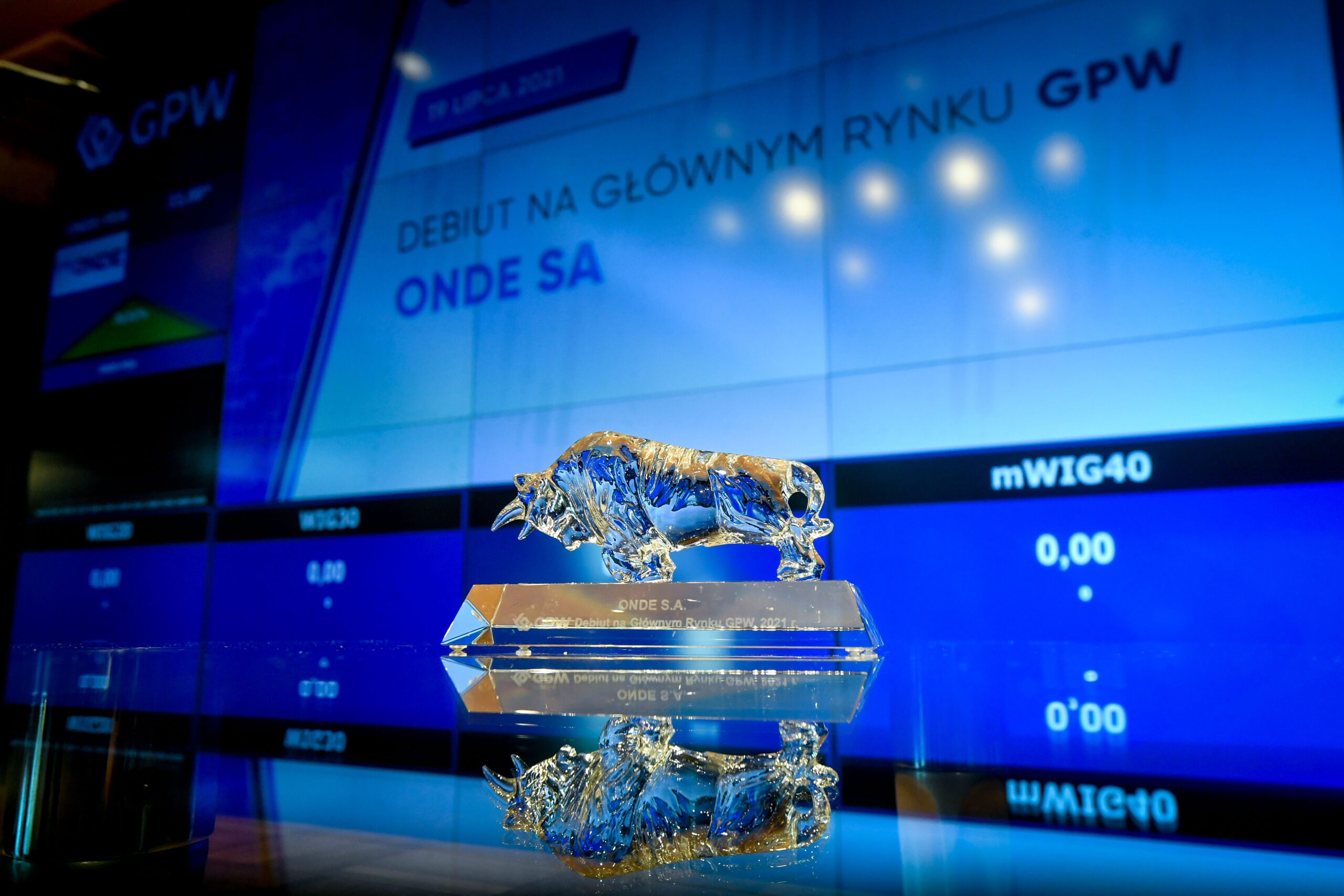 At the ONDE Group, we maintain a long-term tradition of transparent communication that we created during over a decade of our operations under the brand Przedsiębiorstwo Budownictwa Drogowo- Inżynieryjnego SA. Good atmosphere at work combined with the trust and respect between team members are values that we cultivate in our daily activities.
Bonds between the members of our organisation and continuous dialogue translate, among others, into effectiveness of our organization and good employer and employee relations. The values strictly associated with the above issues include care for development and openness to needs of others. They enable employees to use competences of other team members, and share knowledge and support between themselves in their daily activities. This care for development translates into provided internal and external training sessions, and the openness is reflected in continuous expanding of their range according to current needs.
Read more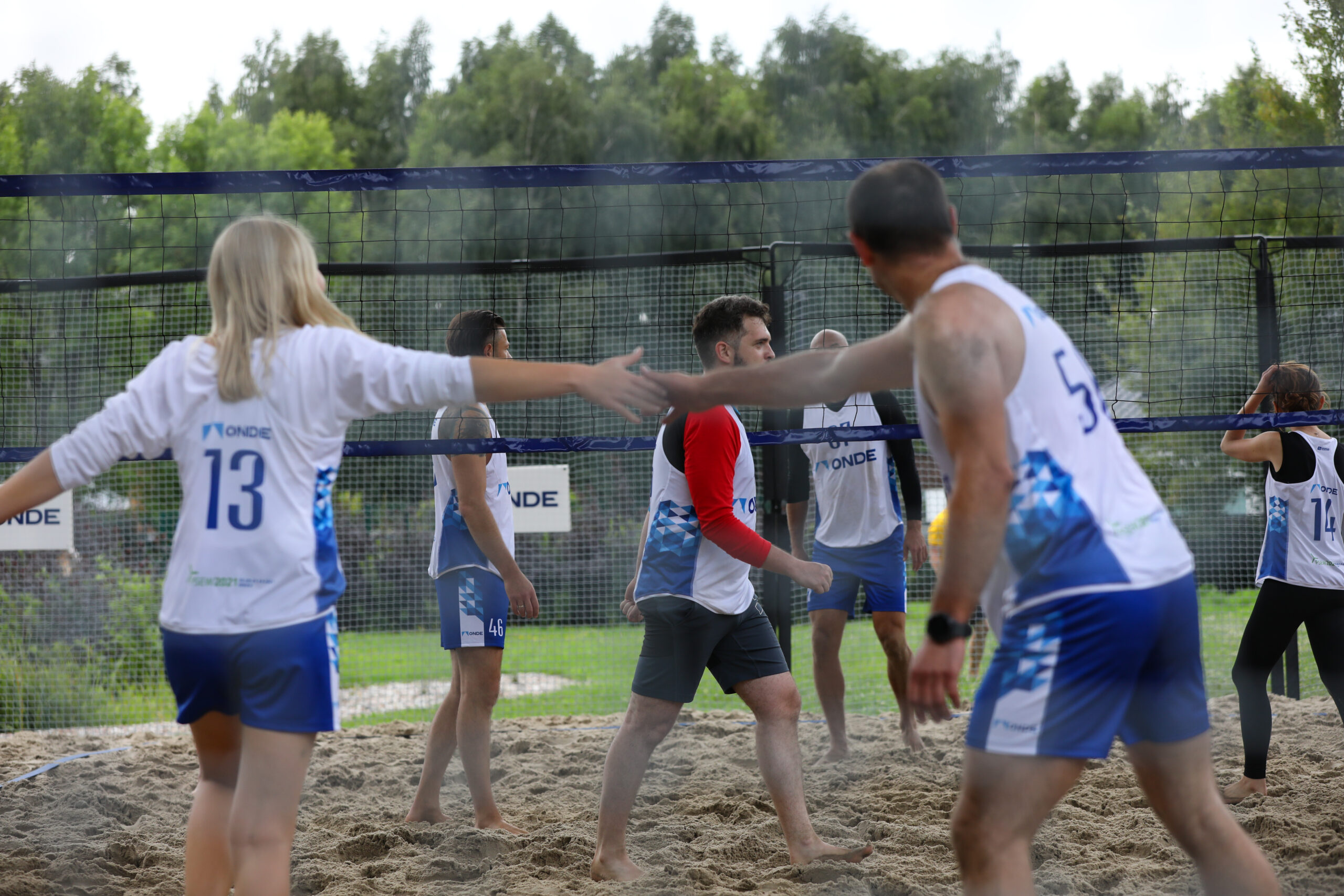 employees
increase of people employed YOY
number of participations in external and internal trainings
an average score in an assessment of candidate satisfaction with the recruitment process
an average score in an assessment of candidate satisfaction with the onboarding process
Occupational Health and Safety
The ambition of ONDE, as one of the RES sector leaders, is to actively participate in promotion and development of projects using the renewable energy sources while maintaining the highest standards of safety during their execution. This approach to OHS is achieved through an uncompromising observance of regulations and development of a high safety culture.
Read more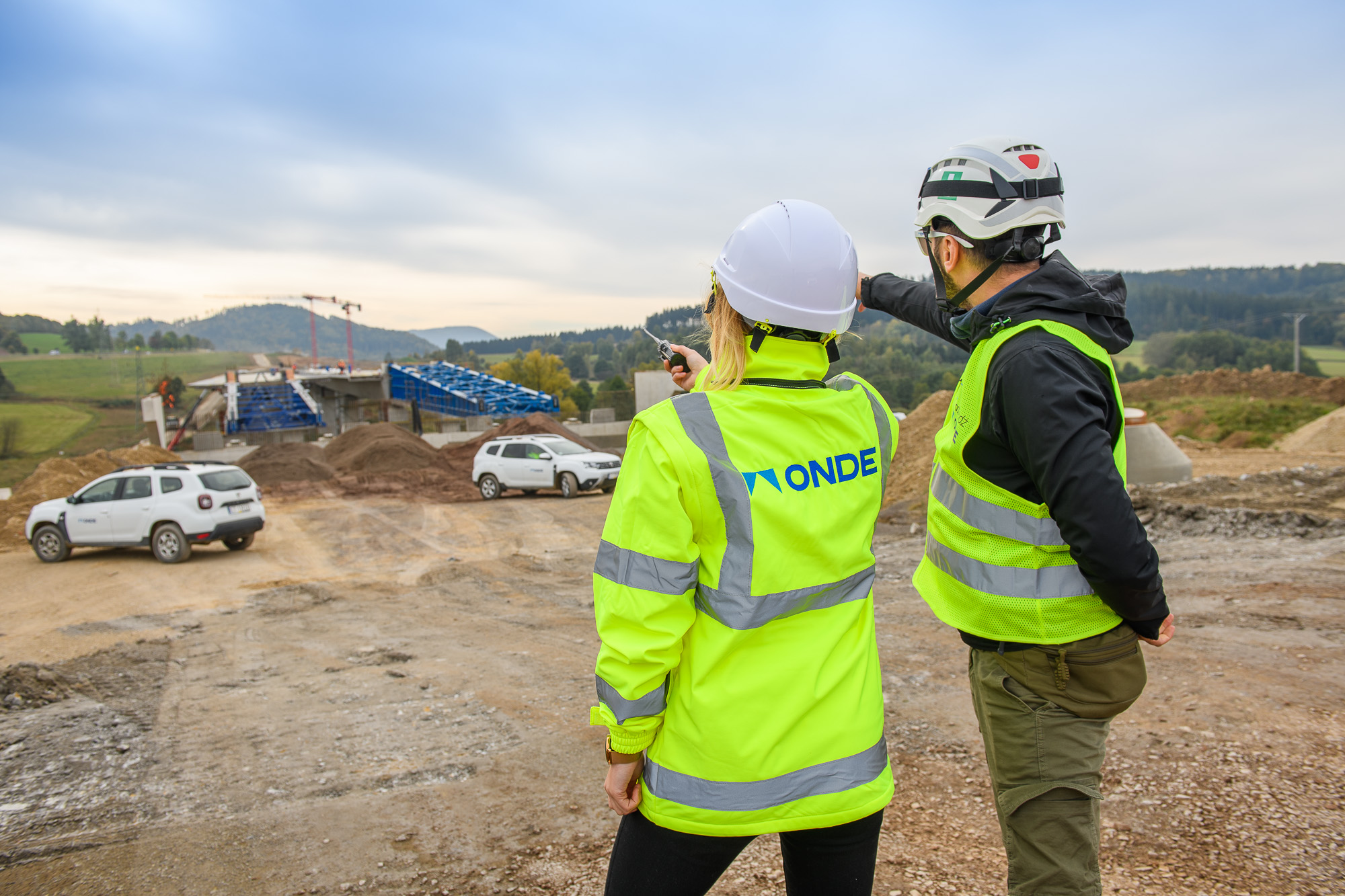 severe, fatal and collective accidents on all construction sites of ONDE S.A.
place and a recognition in the Safe Construction competition
participants in the Safety Week
Our high position and renown in the RES and the road and engineering sectors in Poland obliges us to perform all contracts at the highest level. We do not allow for compromises – also in terms of raw materials, materials and other components used by us. Therefore, we rely mainly on large and renowned suppliers, which can meet our requirements in terms of the volume and quality of delivered items
Read more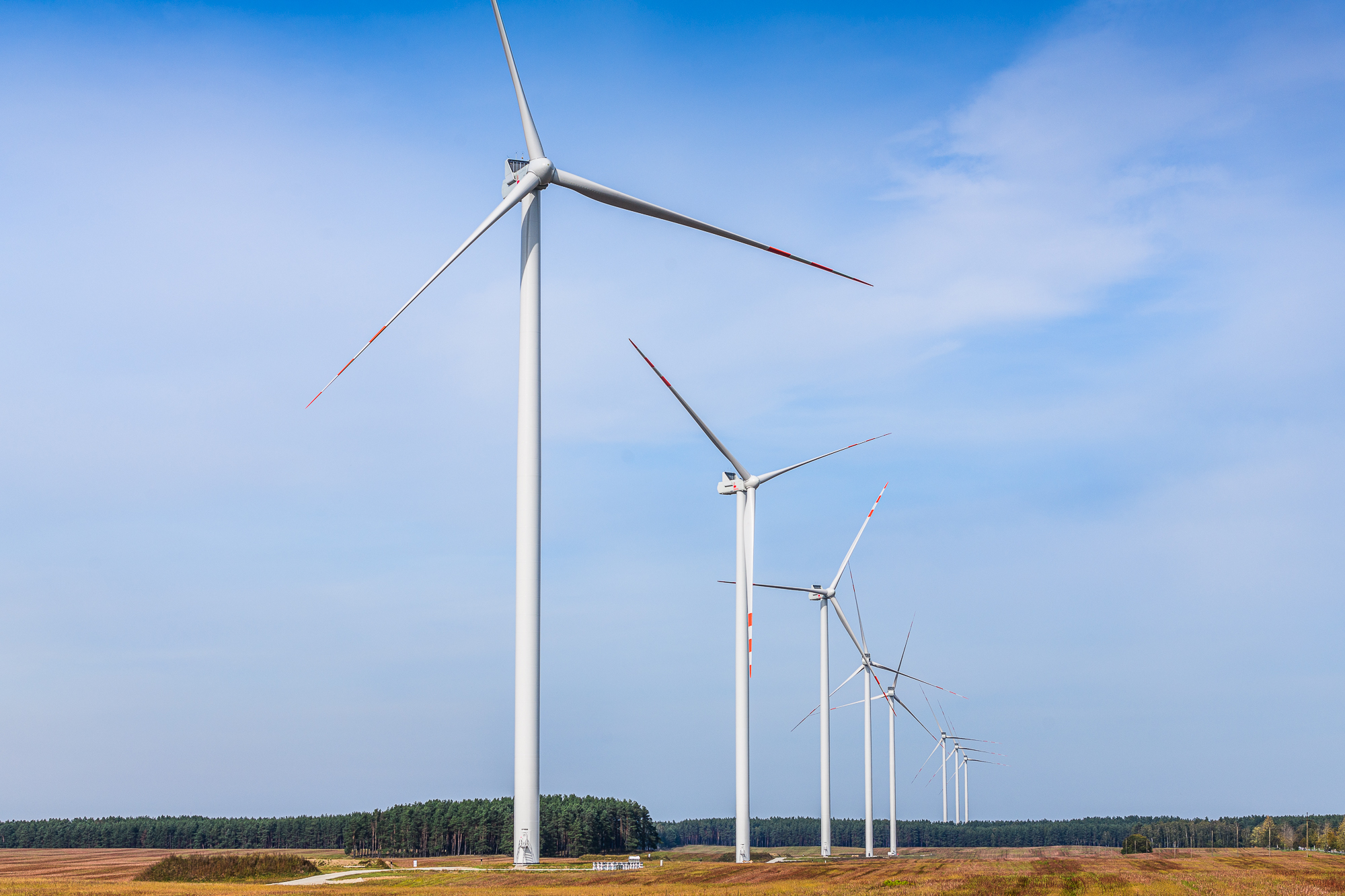 We conduct socially-oriented activities both at the national, bringing together enthusiasts of clean green energy and related subjects, and the local levels. At the local levels, our activities include sharing our knowledge and regular support for social communities, which we encounter during execution of successive investments. At the same time, we feel a particular bond with Toruń, so every year we also act for our local homeland, supporting local initiatives and executing our own projects.
Read more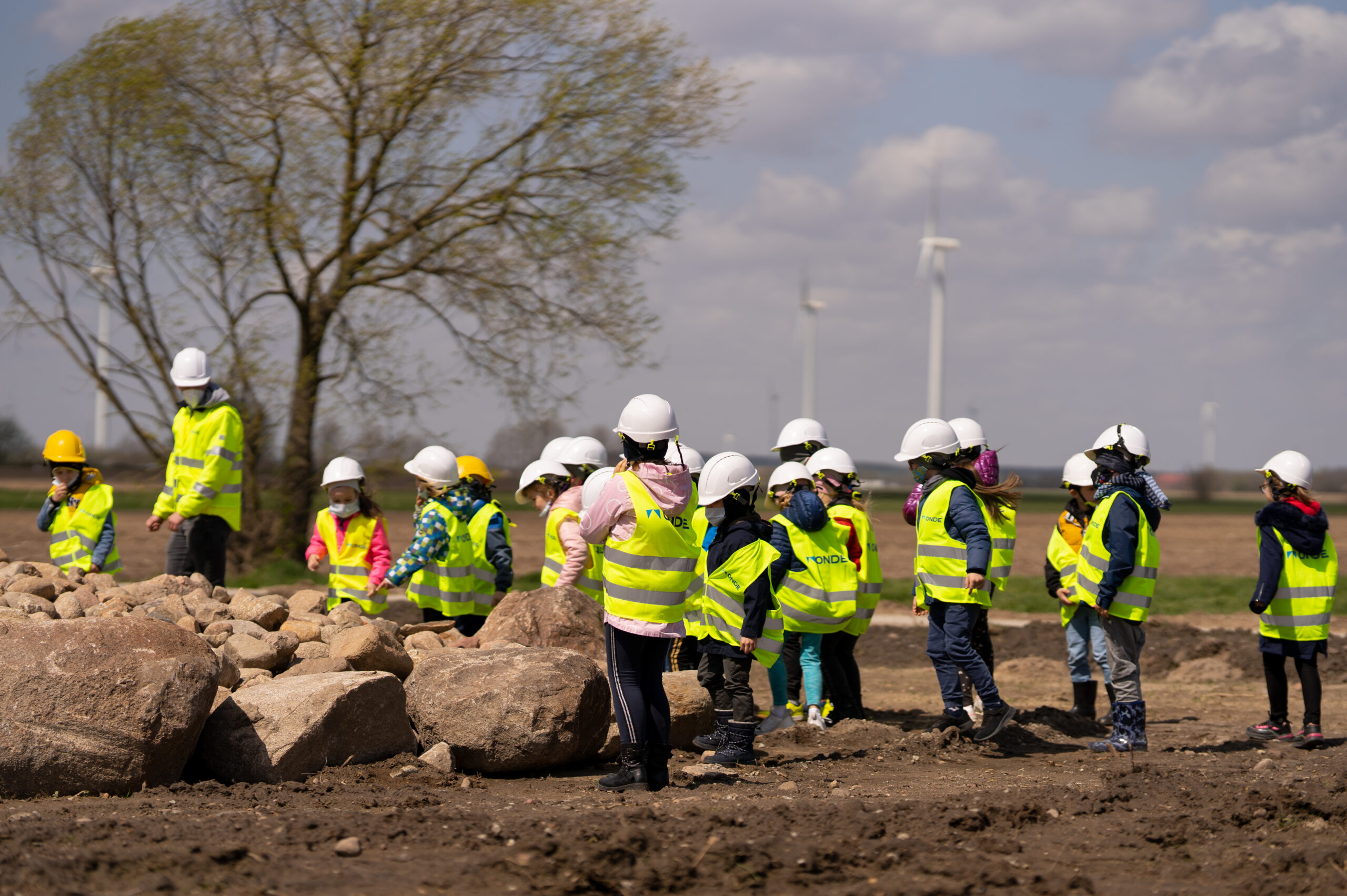 The ONDE Group as a leader in renewable energy sources segment in Poland conducts its business in a responsible and sustainable way. Care for the environment is one of our priorities. Therefore, since 2019, initially together with the ERBUD Group of which we are a part, and for some time individually, our efforts are focused on limiting negative climate changes. We consider limiting of the negative impact on the climate both at a level of a subject of our operations (RES), and of a widely understood operating activities.
Read more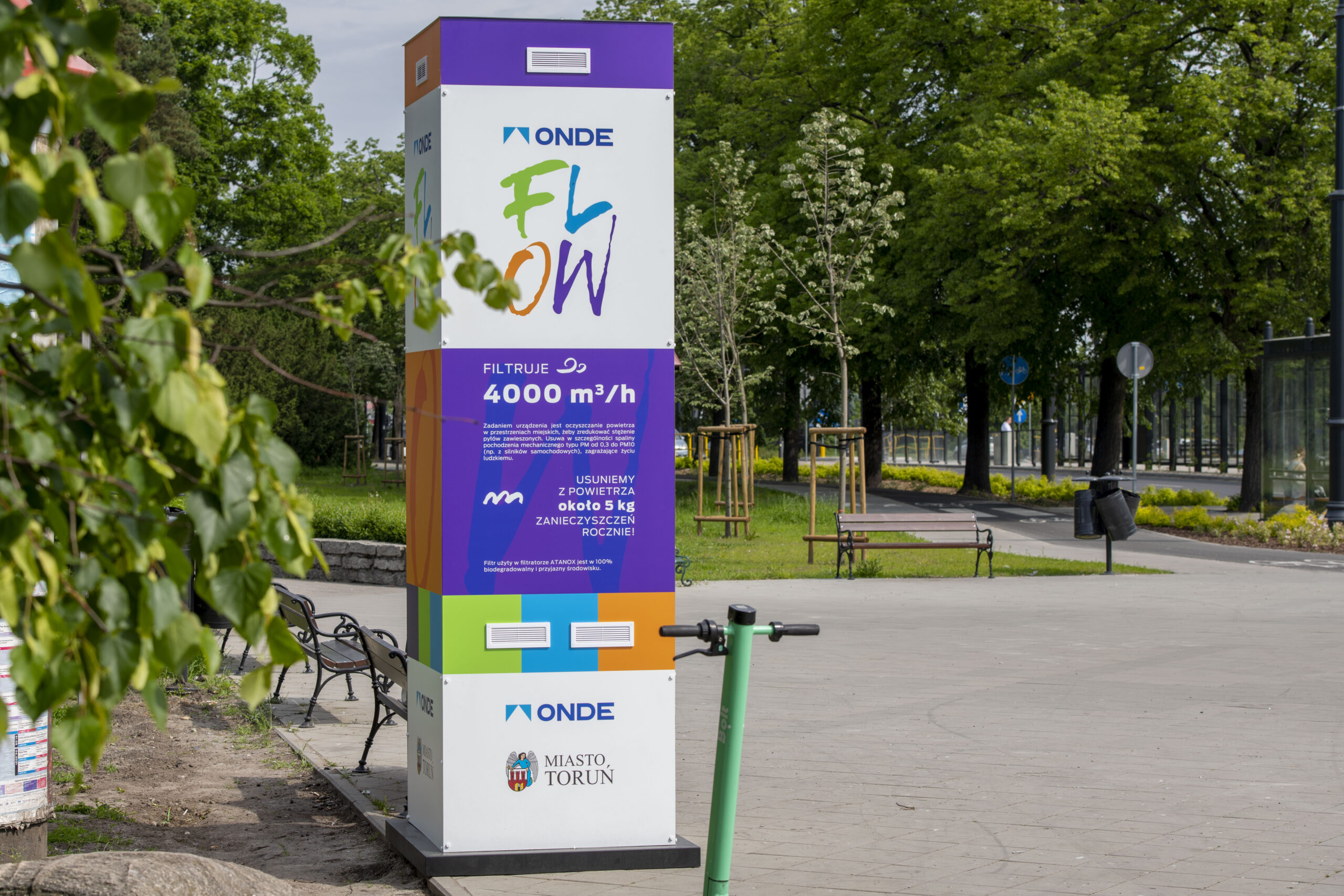 reduction of GHG emissions 2021/2020(Scope 1 i 2)
37 / 5 000 Wyniki tłumaczenia reduction of electricity consumption 2021/2020
rreduction of electricity and heat consumption 2021/2020
reduction of total energy consumption (electricity, heat and fuel combustion) 2021/2020
We prepared this report on a basis of indicators specified in the international GRI Sustainability Reporting Standards. The disclosures concern selected indicators certified by the auditing company PricewaterhouseCoopers Polska Sp. z ograniczoną odpowiedzialnością Audyt S.k.
This is our first sustainable development report, which also includes disclosures of non-financial information required by AA. It contains information for the financial year 2021 (e.g. from 1 January to 31 December), and we also presented information on important events after the balance sheet day, to enable better and more complete understanding of our activities concerning sustainable development and non-financial performance indicators achieved by us.
Successive sustainable development reports of the ONDE Group will be prepared by us annually.
Read the full ESG report