Fotowoltaika dla przemysłu
FOTOWOLTAIKA DLA PRZEMYSŁU
W ONDE doskonale wiemy, że nowoczesny przemysł to stałe poszukiwanie rozwiązań i optymalizacja procesów oraz ich kosztów. Jednym z kluczowych czynników, który kształtuje koszt jest energia elektryczna.  Rozwiązaniem problemu wysokich cen energii jest uniezależnienie się od zewnętrznych dostawców prądu.
Wychodząc naprzeciw oczekiwaniom przedsiębiorców ONDE oferuje kompleksowe rozwiązania oparte na instalacjach fotowoltaicznych dla przemysłu energochłonnego oraz nieruchomości komercyjnych o mocy już od 1MWp.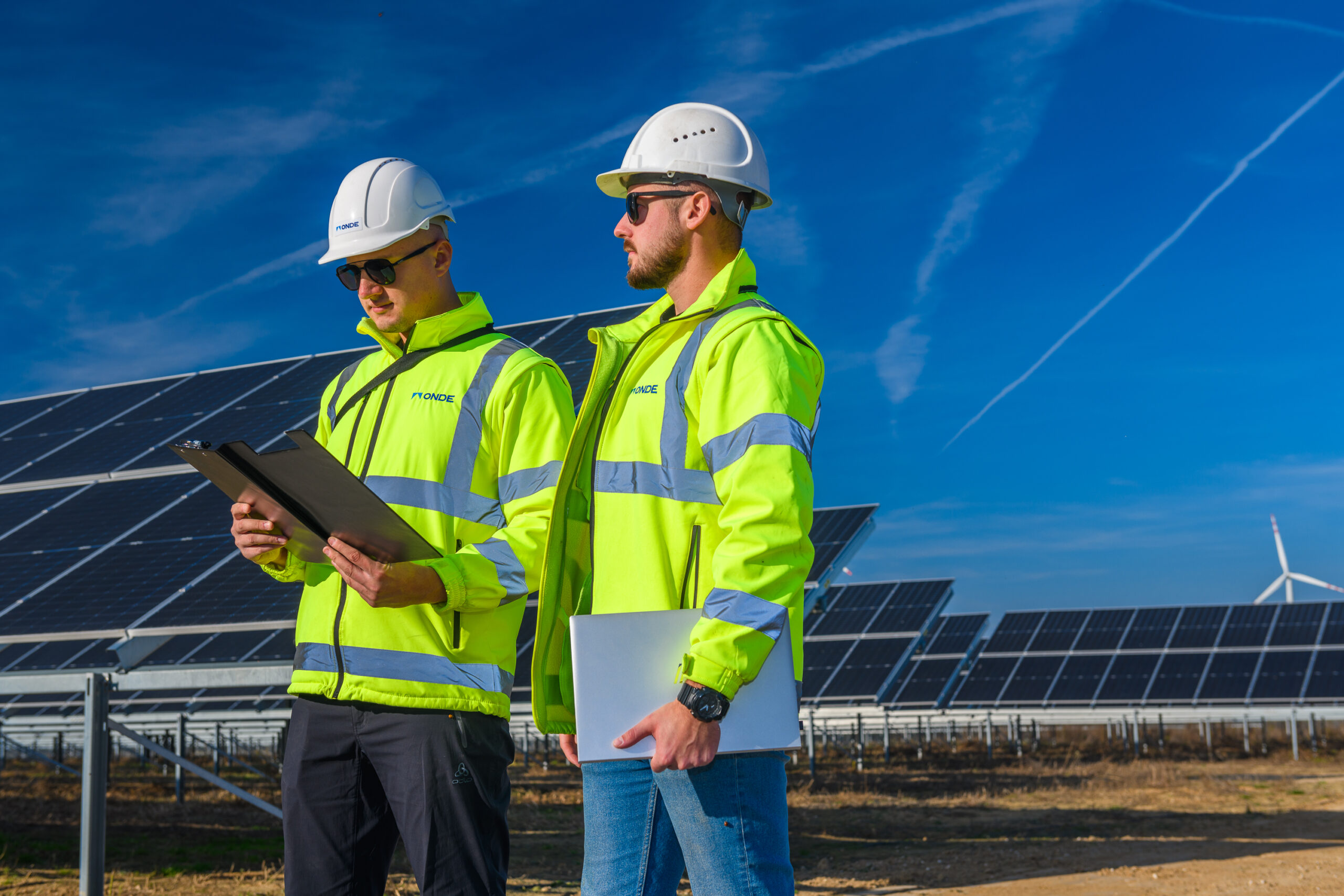 Zakres naszych działań obejmuje:
cały proces dewelopmentu
projektowanie i montaż instalacji,
serwis (usługi operation & maintenance)
Nasze instalacje montujemy zarówno na dachu jak i na gruncie.
Instalacja PV on-site, która jest bezpośrednio przyłączona do układu elektroenergetycznego zakładu to tania zielona energia elektryczna i oszczędność na zmiennych opłatach przesyłowych i opłacie mocowej.